While PRP is effective in stimulating new hair growth and thickening existing hair, its effect lasts up to 12 months. In order to sustain fuller hair, PRP needs to be given about every 9 months. With a successful hair transplant surgery, the effects are significantly longer in
duration. Properly done hair surgery transplants may last years. However, hair surgery is a complicated process that must be done with precision to have desirable outcomes. The final outcome may not be seen for a year. The effects of PRP on hair growth can usually be seen in 3 months with the duration of full effect for about 9 months. Think of PRP as a long acting fertilizer for your hair and scalp. Your lawn need fertilizer to be added at least twice a year to sustain a lush lawn. The same can be said about your hair needing PRP to sustain a dramatically better appearance. This helps patients to have a better quality of life.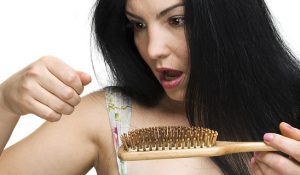 Research published by Geoge Cotsarelis, M.D.has shown that the density of hair follicle stem cells is the same in bald areas of the head as it is in areas that are growing hair. Further research by Dr. Fabio Rinaldi has shown that platelet rich plasma can stimulate these hair follicles in bald areas (alopecia) to activate and grow new hair. Another study on patients affected with hair loss showed thickening of the hair shafts after administration of PRP, resulting in a fuller appearance of growing hair.  At this time, no other therapy has shown to more consistently stimulate new hair growth. PRP is FDA approved for use in human for treatment of a variety of medical conditions. Further research is being done to better understand the process. Hopefully, one day a medication will be able to be used to more effectively reactivate these dormant hair follicles.
There are many advantages of getting PRP for hair growth over conventional hair transplant surgery. The following is a chart comparing the two:
| | | |
| --- | --- | --- |
| | PRP | Hair Surgery |
| Cost | $1500 | $6000+ |
| Procedure Time | 1 hours | 5-6 hours |
| Recovery Time | None | 3 weeks for healing |
| Hair Growth | 3-6 months | 6-12 months |
| Risk of Infection | <1% | 1-2% |

Posted in General Medicine, Platelet Rich Plasma and tagged FDA, Hair, hair growth, hair surgery, Platelet Rich Plasma, PRP, Quality of Life, Surgery by Dan Kassicieh, D.O.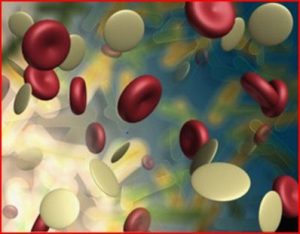 In this episode of the Sarasota Neurology Podcast, Dr. Kassicieh discusses Platelet Rich Plasma  and Regenerative Medicine.
Regenerative medicine is a new, exciting branch of medicine which deals with healing injured or damaged tissue with the body's own natural healing mechanism. To do this, Platelet Rich Plasma (PRP) is extracted from the patient's own blood. Using blood from the patient eliminates the risk of transmission of blood born disease, viruses and other infectious agents. PRP is then injected into the area of the body that needs intensive healing and tissue regeneration.
Update Required
To play the media you will need to either update your browser to a recent version or update your
Flash plugin
.
PRP therapy works especially well for injured tendons and ligaments, and is uniquely suited for those difficult knee and shoulder injuries. Even patients who have had knee or shoulder surgery but still have pain can have dramatic benefit and pain relief from PRP therapy.
PRP is revolutionary therapy in that it avoids surgery. It is done as an outpatient procedure, so there is no recovery time or rehabilitation to deal with. If you have joint pain, you may be an excellent candidate for PRP therapy. Call now to schedule an evaluation to see if you would benefit from PRP therapy.
To schedule an appointment, please call (941) 955-5858 or you may request an appointment here.

Posted in Podcast and tagged blood, Dr. Kassicieh, healing, ligament, platelet, Platelet Rich Plasma, PRP, regenerative medicine, Sarasota, Sarasota Neurology, Surgery, tendon by Dan Kassicieh, D.O.